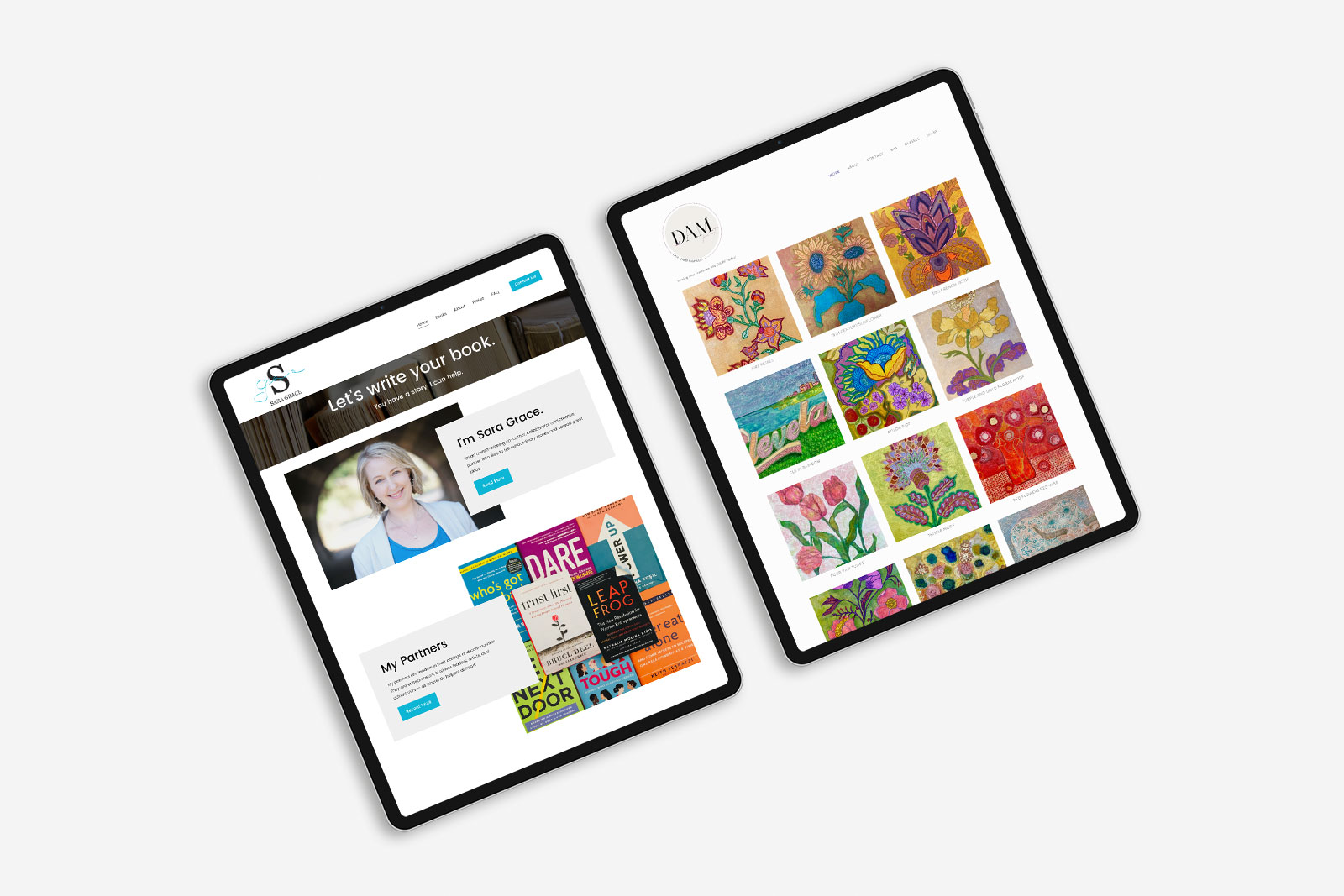 Squarespace Web Design
Squarespace setup and strategy for small businesses: the easiest website project you'll ever meet.
Looking to help your small business stand out online with a new website, but don't have a huge budget for a full-fledged design and development project? Afraid that not having a huge budget means that your budding (or established!) business will have to settle for a mediocre-at-best website—that you may even have to DIY? If the thought of setting up your own website and customizing a template makes you break out in a cold sweat, then you're in the right place!
How a Squarespace website project works:
Step 1: Questionnaire
You tell me all about your biz, your audience, and what you need your website to DO for you.
Step 2: Homework
I'll assign your homework, which includes gathering all content and images for the various pages of your site.
Step 3: Setup + Design
My favorite! This is where I translate your vision onto the page, using an existing Squarespace template.
Step 4: Launch
We go live! In fewer than 30 days you'll be rocking a brand new web presence that is ready to work for you.
A beautiful new Squarespace website for your small business, including:
Strategy
Including questionnaire and curated template selection
Page Setup
Including up to 8 unique web pages set up and styled
Design Customizations
Including adding in your logo, fonts, colors, and navigation
Imagery
Including custom hero image design and curated photo recommendations
Contact, Social, and Tracking
Including contact form setup, social media integration, and Google Analytics installation
Launch
Including any necessary domain configurations and a custom training video
Ready to get started?
Squarespace web design projects start out at a flat fee of $2000 + Squarespace Fee. Looking for functionality not listed above, more pages, or know of a feature you need? Let me know! We can come up with a site package that accomplishes exactly what you're looking for. Reach out here with the details and I will gladly provide you with a custom quote!
Frequently Asked Questions