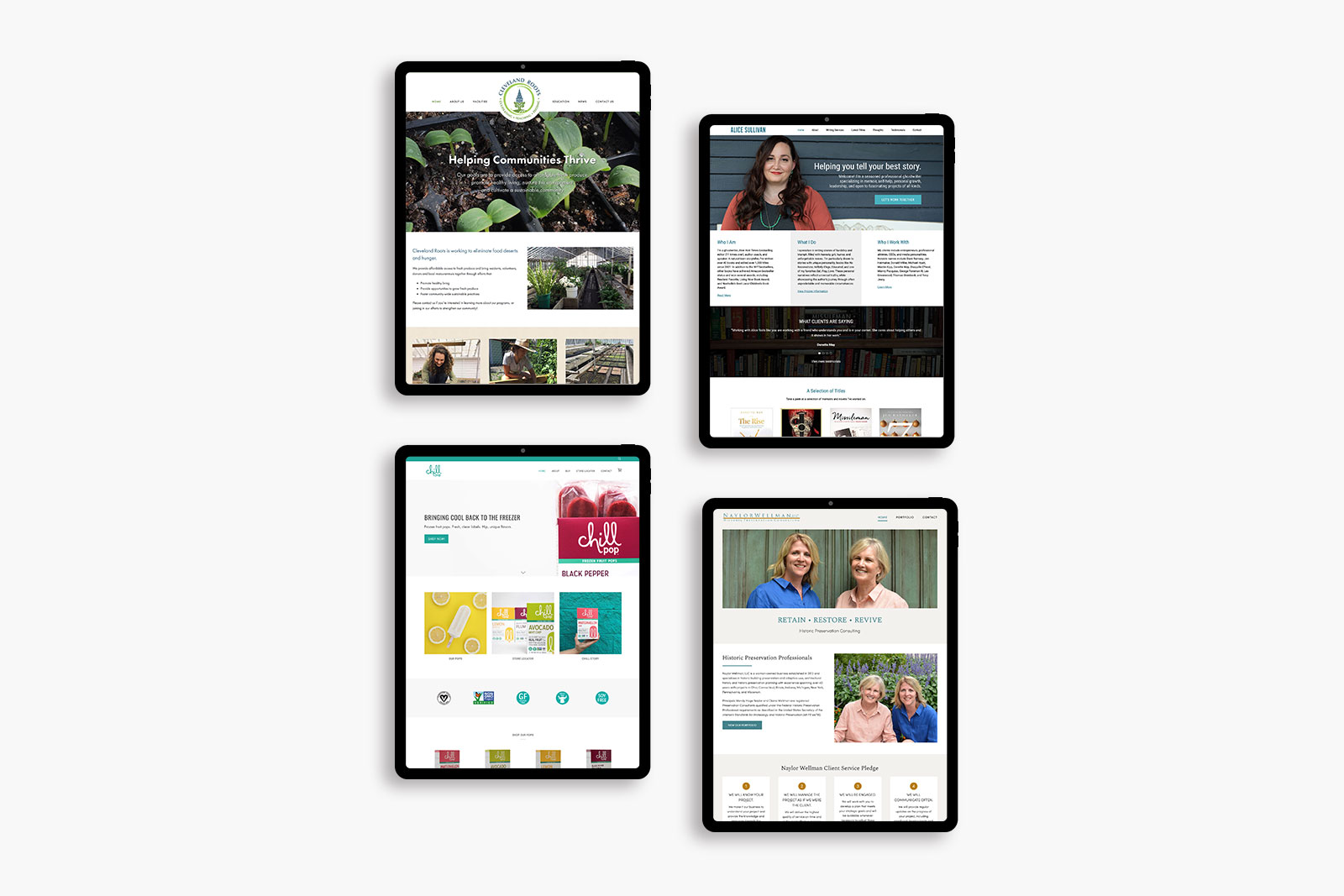 Web & Graphic Design
Helping to bring simplicity and ease into your business through a range of beautiful, functional design services.
Whether you're just starting out with a fresh idea or if you're established and simply seeking a new look, I'm here to help. A designer by trade but a true creative problem solver at heart, I'll walk you through the process of helping your business succeed online through graphics that speak to your audience and a functional website that works for your business. Whatever the project, you'll get 1:1 help every step of the way and you'll be an active collaborator throughout the process, ensuring your vision comes to life in the very best way.