I just wrapped up and launched a new web project that I'm beyond excited to share today! I had the pleasure of working with the wonderful marketing company Sunbeam Communications to completely redesign and develop Bella Fiore Med Spa and Klinik's web presence. And what a beautiful makeover it is! This is thanks largely to strategic creative direction, excellent coordination, and great taste on the client's part.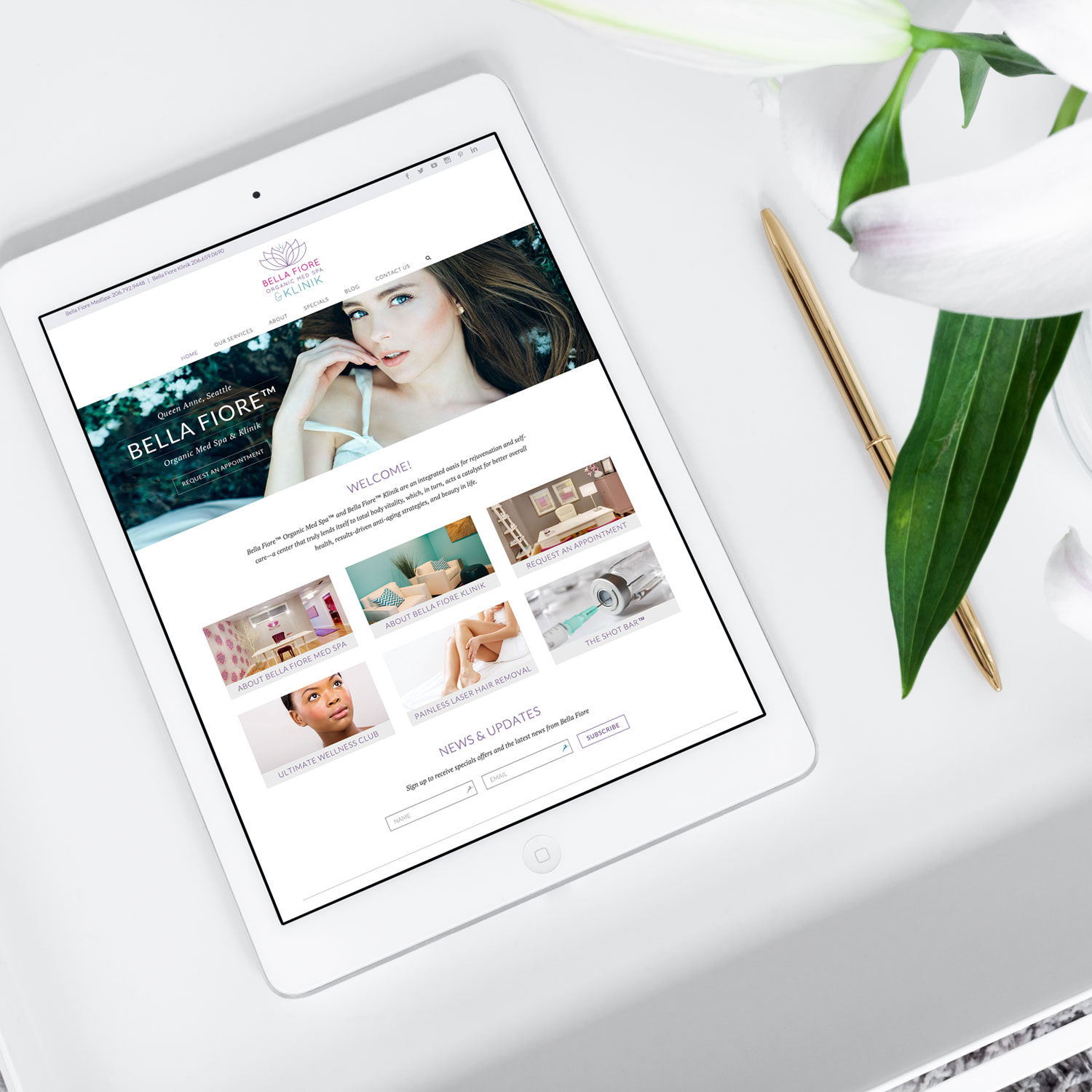 A little about the client
Bella Fiore is comprised of two beautiful centers: the Bella Fiore Organic Med Spa and the Bella Fiore Klinik, both amazing homes for self-care and rejuvenation. Bella Fiore is located in Queen Anne, Seattle and combines the power of natural ingredients with the latest skin care technologies to help patients achieve their skincare goals.
The inspiration
I don't know about you, but I love collecting inspiration in the form of other websites, graphics, photos—you name it—before starting on any design project. I have clients fill out a brief web design questionnaire that includes listing out their competitors and their websites, along with having them list out at least five sites that they like (not specific to their industry, anything goes here!). This helps me with a visual starting point and allows me to dive deeper with my own research with their aesthetic in mind.
Here are a few beautiful sites that helped with the inspiration for Bella Fiore's web design:
Body Blu // Luzern Labs // Moon Juice Shop
The finished product