Repeat clients are truly the best! I was excited when the folks of Dillonvale Shopping Center reached back out for another website. We had worked together about a year ago on this site, and they were looking for a second one to feature their Dillonvale property.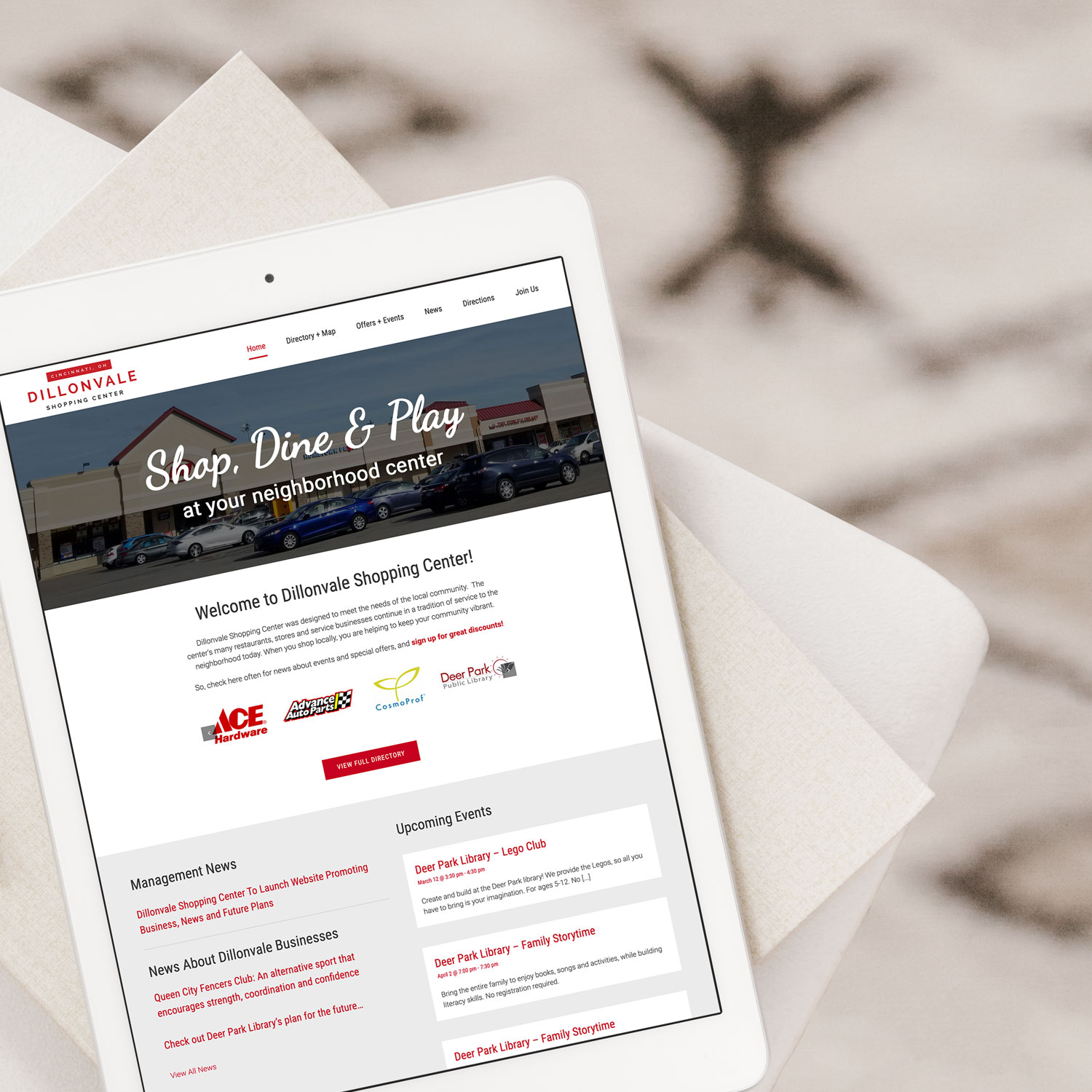 A little about the client and project
Dillonvale Shopping Center is located in Cincinnati, Ohio and it was designed to meet the needs of its local community. Featuring all sorts of shops and restaurants, it's no wonder the community is grateful for this wonderful addition.
There were a few main things this website needed to do: showcase news and events within the community and shopping center, feature an interactive store directory, and act as a hub for offers from the various retailers/restaurants. The new website was built on WordPress, making it simple for Dillonvale's marketing manager to update information as the shopping center grows.
The Finished Product
Here's a quick peek at the finished website: