I recently had the pleasure of working closely with John and Randi of ZMYK Brand Resource, a Cleveland-based print broker with over 25 years in the business, to refresh their website.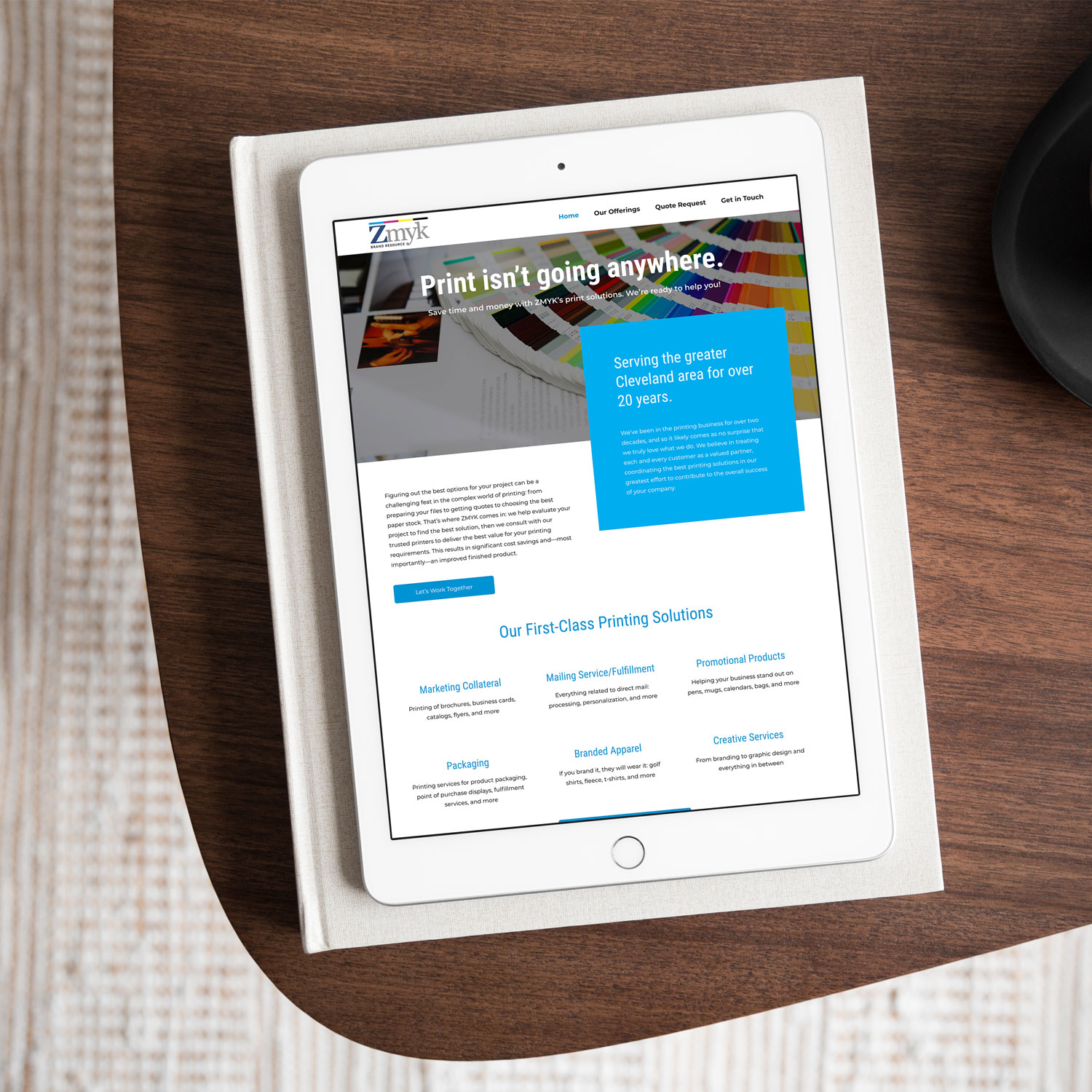 A little about the client and project
John has been in the print brokering business for over 25 years where he works closely with his wife Randi—the two are quite the dynamic duo! ZMYK's speciality is matching printers to a particular project and always delivering the highest quality product at a fair price.
For their new website, they were seeking something modernized, easy to navigate, and with a fresh design. Their previous website was built quite a few years back with no easy way for the two of them to update it, so they knew they wanted to move to WordPress which would allow them the freedom to make changes themselves. Randi was very on board with choosing a bold color palette to work with on the site, really playing up the CMYK colors that conincide with their brand name (ZMYK, cleverly incorporating the printing colors CMYK with the "Z" in their last name). The result is a simple yet eye catching marketing website that serves as a way to educate prospective customers about their array of services.
The finished product
Take a look at the final ZMYK website below. Congratulations to John and Randi on their fresh website launch!