Stella is a Cleveland dweller with a passion for all things lovely and delicious. One quick look through her blog and you'll discover posts covering topics that range from fashion tips to her exciting travels to excellent weekly link roundups. She covers a little bit of everything lifestyle-related, and you can't help but envy her amazing sense of style!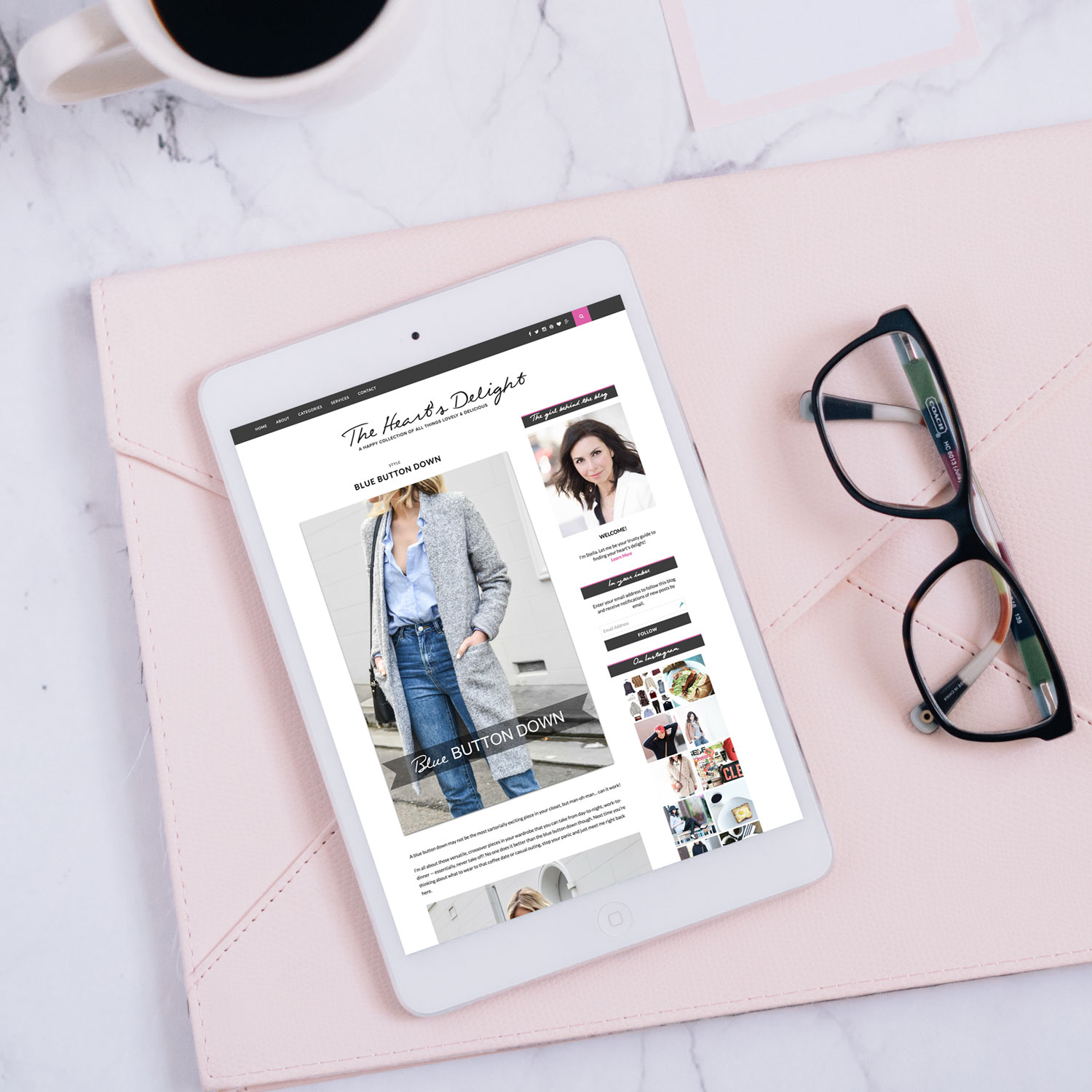 Stella reached out because she was seeking a design upgrade for her existing blog. She wanted to capture more of a high-end magazine feel; with a clean, minimalist layout; all the while maintaining a feminine and elegant aesthetic. With the new design, Stella was also hoping to better engage visitors—enticing them to view related posts and click through the other pages of the site—instead of just scrolling through the homepage.
The finished product
Take a look at the final website below.