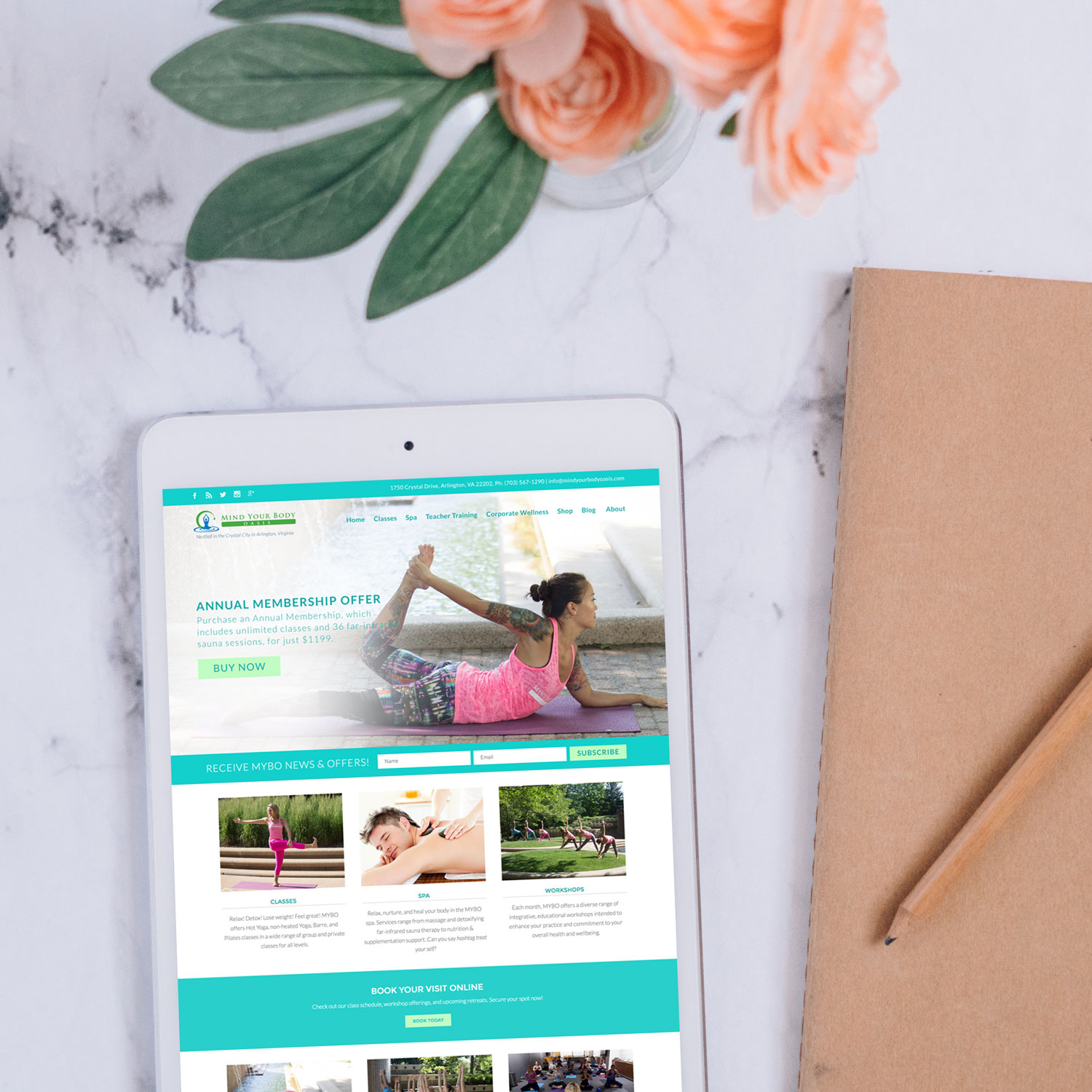 A little about the client
Mind Your Body Oasis is a beautiful yoga studio nestled in Crystal City in Arlington, VA. I've been working with MYBO for quite some time helping with their graphic design needs and updating their existing website, so I was of course overjoyed for the chance to work with them on a brand new site.
About the project
This website project was a collaboration between their marketing agency, Sunbeam Communications, and myself. Sunbeam provided the copywriter and project manager, so I was left to focus on just the design and development for this project—which was an absolute dream! We worked to move their site over to WordPress to ensure that it will be easy to keep updated in the future, and some of the new features include Mind Body Online integration for class registration and an online shop.
The finished product
Below is a quick snapshot of the brand new Mind Your Body Oasis website: