Four and Twenty Mercantile is the product of Northeast Ohioans Kim and Sean, a couple of the hippest business owners I've had the pleasure of working with! I've been lucky to work closely with owner (and amazing interior artist!) Kim, along with a fantastic copywriter and photographer, to develop Four and Twenty Mercantile's brand new website. I'm beyond excited to show off this finished product!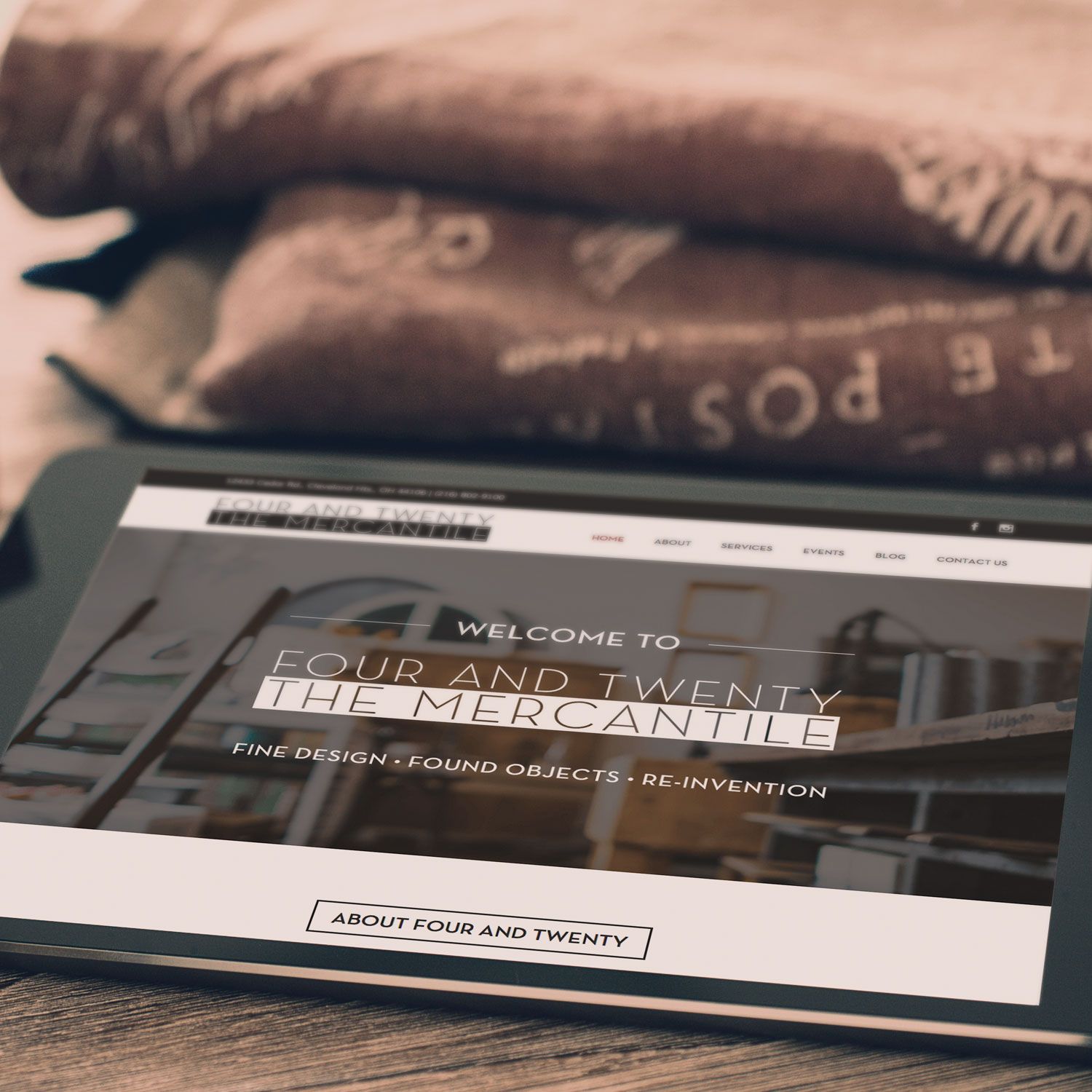 The Company
Four and Twenty Mercantile is Cleveland's vintage and custom design concept store. Owners Kim and Sean relish in fine design, found objects, re-invention, and exclusive, sustainable product lines. Their gorgeous space is a curated, evolving display of functional, yet elegant objects brought back to life through new contexts.
The Project
Owner Kim came to me searching for a clean and modern website solution, with the ability to grow and add on functionality as their small, yet booming, business grows. Her priorities to start off with were having a blog that she could update frequently, a space to add her upcoming events, lots of pictures to show off the beautiful shop, and some information about the major services she and Sean provides to their customers.
We decided an easy-to-update WordPress website would be the best solution for this not-so-techy duo. Apprehensive at first, Kim and Sean soon marveled over how simple it was to update content on their website, and how fun it was to add a blog and watch it somewhat magically appear on their brand new blog page!
Their next goal with the website? An online shop! The website is already equipped with e-commerce functionality, that way as soon as they're ready, Kim and Sean will be able to easily conduct business from the web.
The Finished Product
I'm excited to share the finished Four and Twenty Mercantile web design with you, pictured below. Let me know what you think–I'd love to hear your thoughts!