I'm beyond excited to announce the launch of a new website for Diary of a Bored Housewife! Here's a quick look at the process and an overview of this new design for the lifestyle blogger, Michele.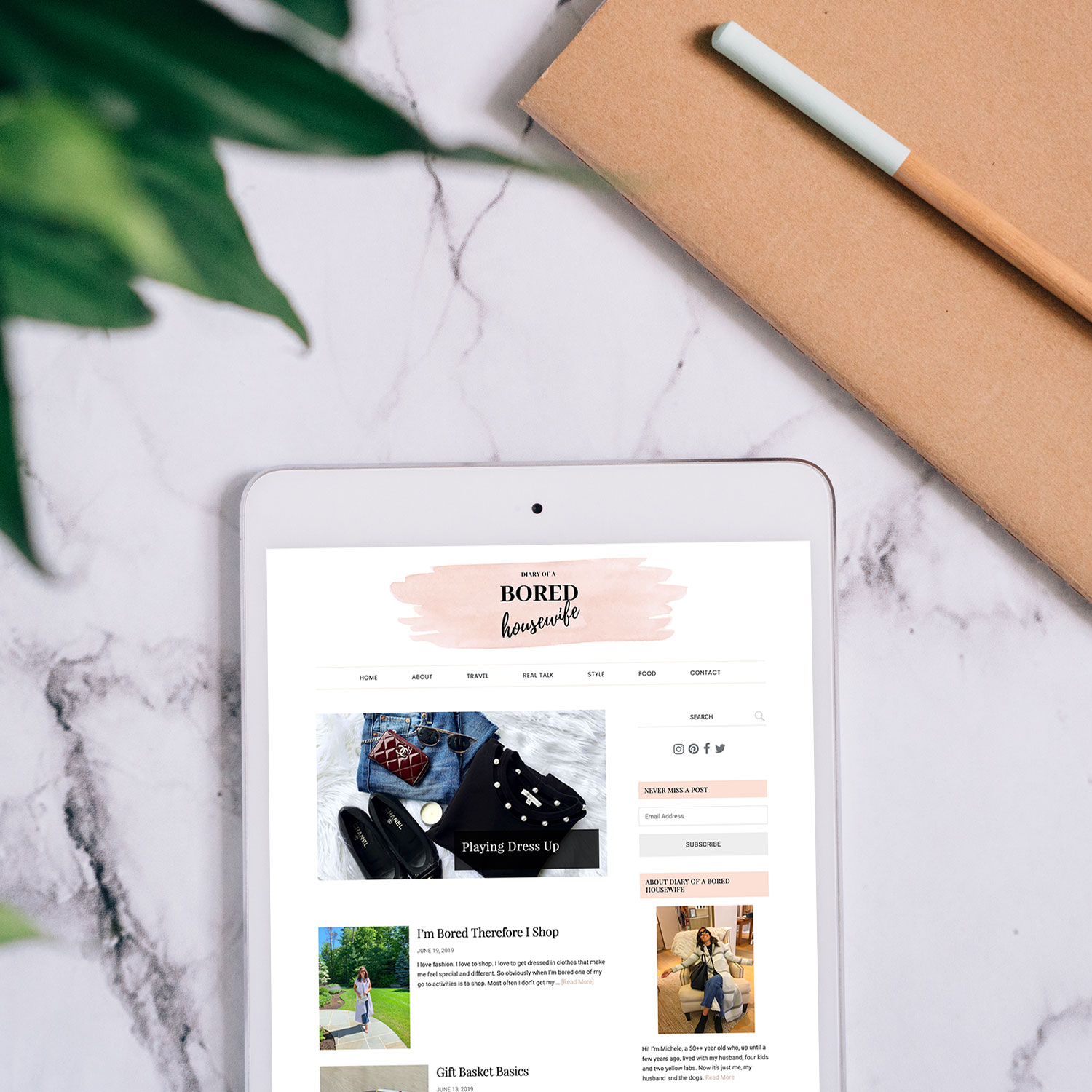 A little about the client and project
Michele is a Cleveland-based empty nester with a little extra time on her hands now that her kids have all grown up and left home. What's a bored housewife to do? Well, if you're like Michele and you have a terrific fashion sense, zest for travel, and a lot of wit…you start a lifestyle blog!
I worked closely with Michele to choose the perfect WordPress theme for her site, then I went through a few rounds of customizations to help get it looking just as she hoped it would. We also added in a few key functionalities to help keep her audience engaged: email opt-in and auto post notifications through MailChimp integration, an Instagram feed, and a latest post slider on the homepage. The goal of this site was to provide Michele with a beautiful platform for sharing this new phase of her life with the world.
The finished product
Here's a look at the finished website: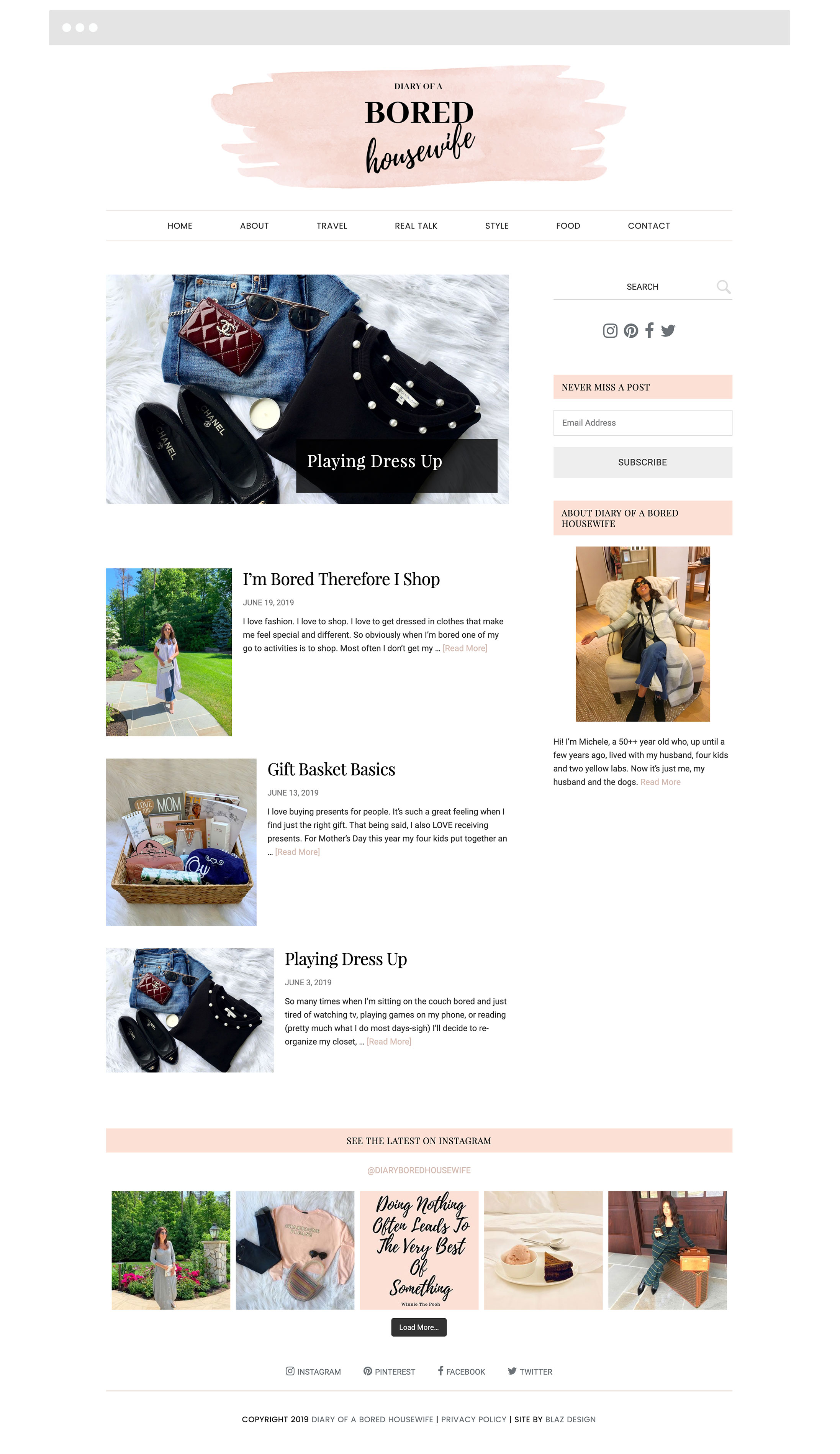 Kind words from Michele
"Blaz Design was recommended to me by another blogger and they were right, as working with Shannon was the smartest decision I could make as I started my blog. Shannon was patient, knowledgeable, and so easy to work with. I love the final product and it's a really comforting feeling knowing I can contact Blaz Design should I have any questions along the way. Thank you!"