Working with creatives is truly my favorite! I had the pleasure of revamping Dani's artist portfolio/website as we moved her from GoDaddy's site builder over to Squarespace. Check out the process and final project below!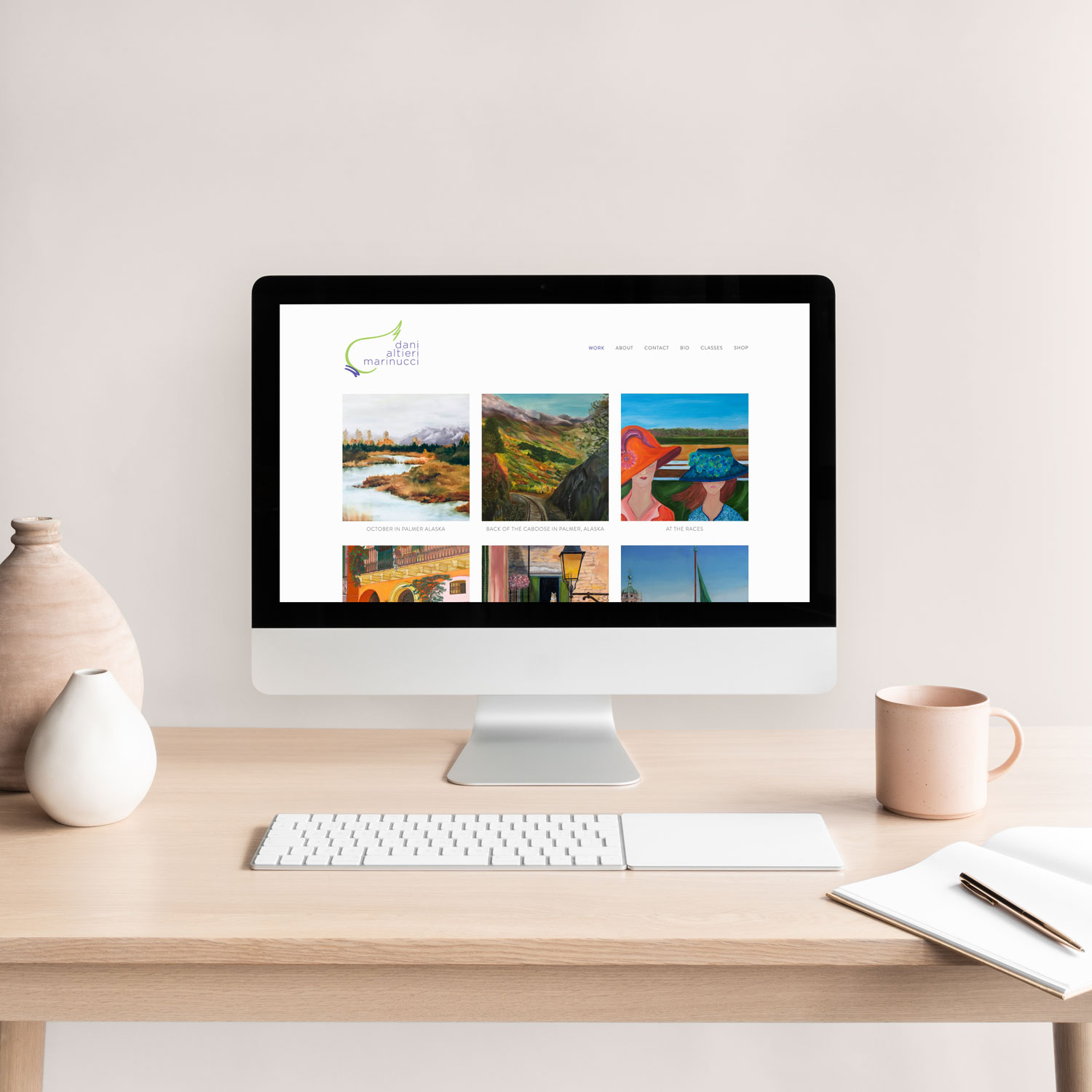 A little about the client and project
Dani is a northeast Ohio portrait and realism artist. Along with having an impressive collection of art, she also offers art classes and has her own studio. 
In creating a new website, Dani wanted to be sure she could easily update it with new art, as that was a big issue with her previous GoDaddy site. Luckily, Squarespace is a great platform for a portfolio site—it makes updating content a breeze for non-developers! Dani also wanted to offer information about her art classes and to have an easy way to showcase the art she has available for sale.
Dani and I kicked off the process with a detailed design questionnaire so I could get a good idea of what she was looking for design-wise and to also learn about her audience and the overall objectives for the new site. Once Dani provided all of her content, I started the process of plugging everything in and styling the Squarespace template to perfectly match her brand.
The finished product
Take a look below at the finished DAM Fine Art Squarespace website: