There's no denying that pop-ups, if implemented well, can be a highly effective conversion tool for your small business website.
At the request of many folks I've worked with to implement pop-ups for email signups, special offers, and the like, I've researched and implemented a variety of options across many sites after finding some great inspiration.
Here are eight of my current favorites to hopefully get some inspiration flowing for your own site: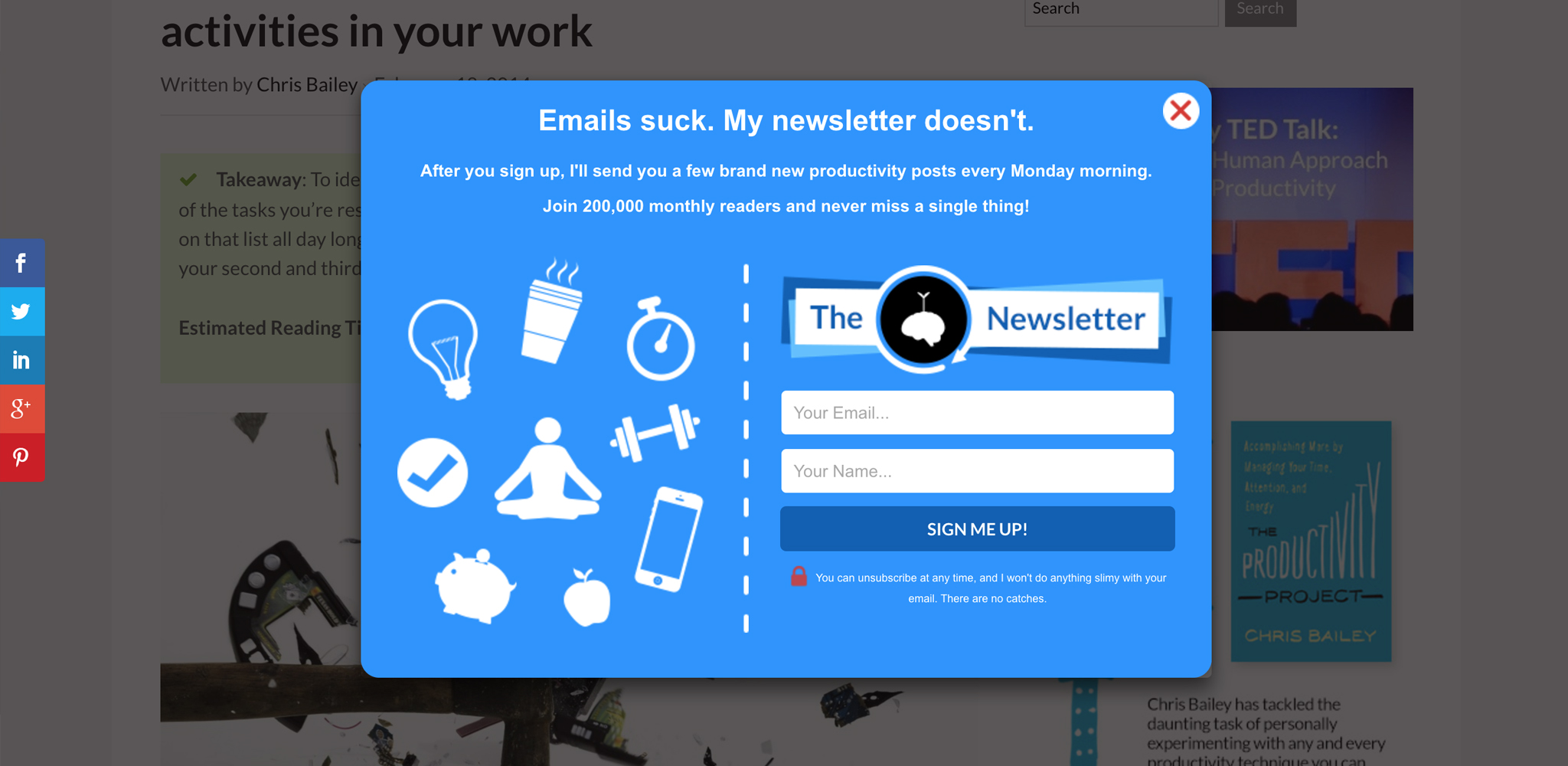 While there's nothing super unique about this website's pop-up, it's the language that really helps set it apart. That's not to be dismissive of the design though: it's nice and clean, a bit larger than standard pop-up size, and it scales down well for all screen sizes.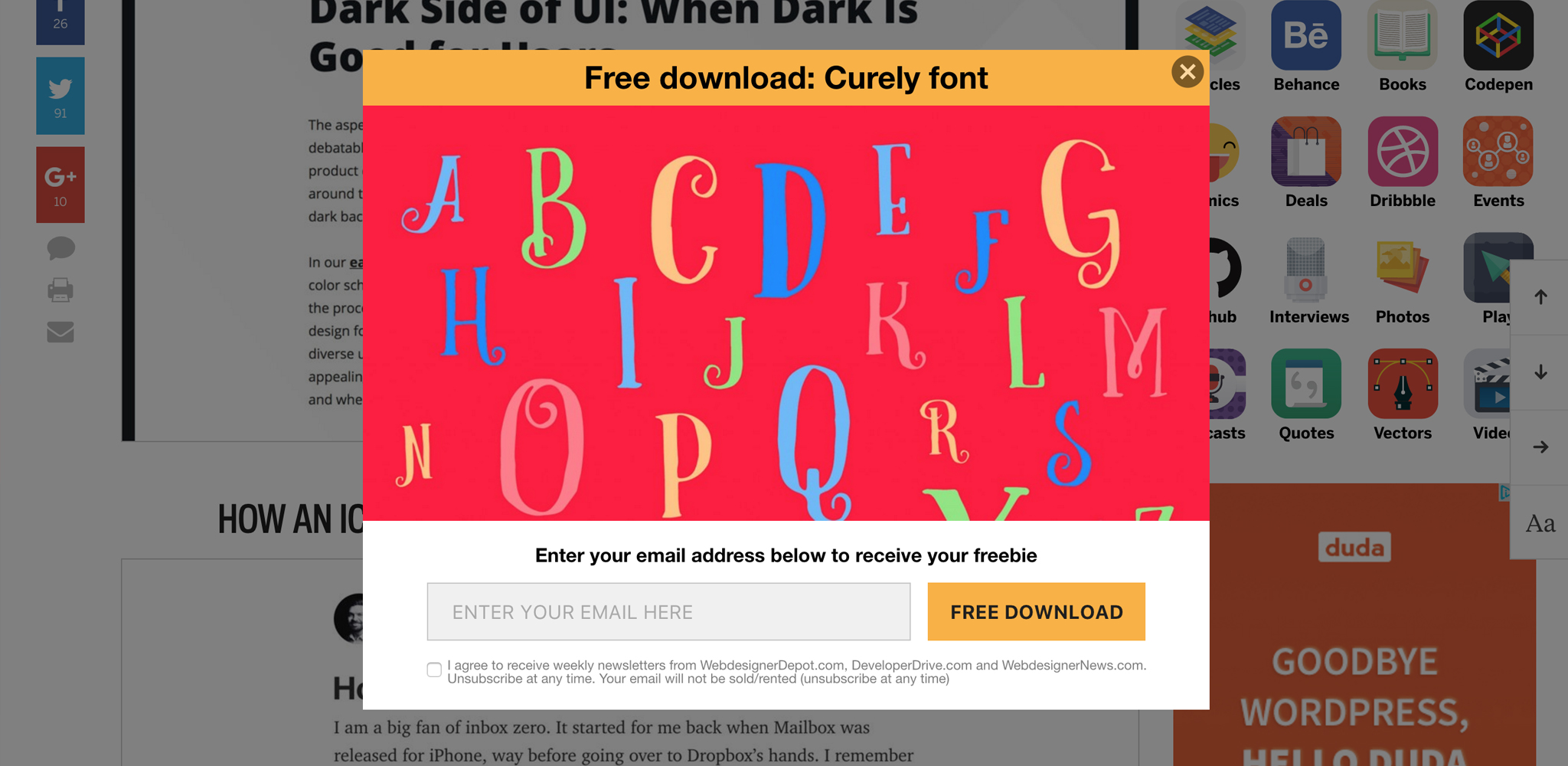 This website's pop-up offers a freebie download in order to capture email addresses. It's not intrusive and well designed, and Web Designer Depot makes it very clear that by downloading the freebie you're agreeing to receive their email newsletters. With pop-ups (especially when collecting email addresses and other personal information), transparency is key!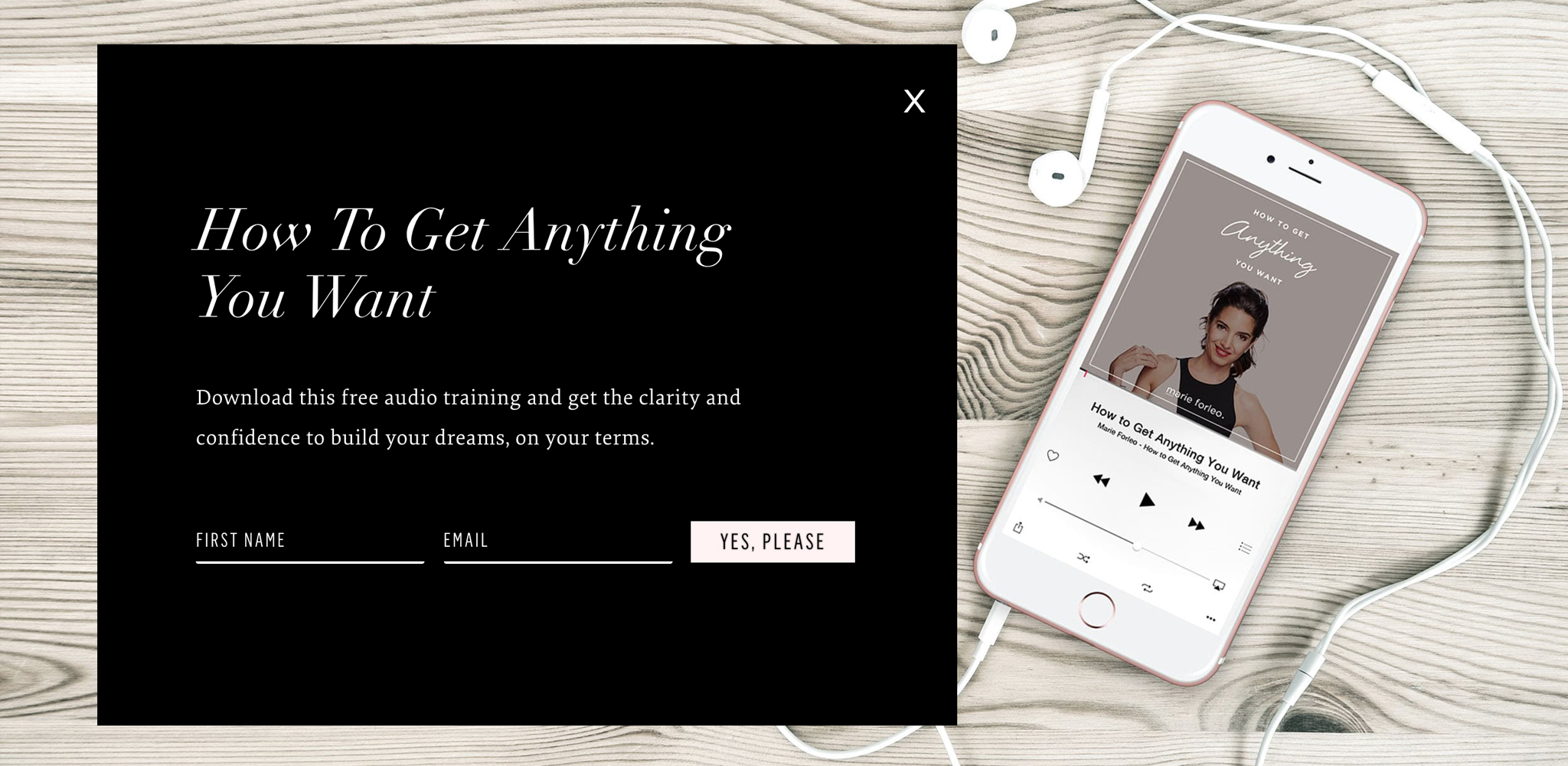 Marie's materials are always impressively well designed, and her website opt-in is no exception. This full-screen pop-up solution provides an elegant experience and she offers a freebie for signing up. There's also a very clear way to exit this full-screen experience, which another important component when implementing pop-ups on websites.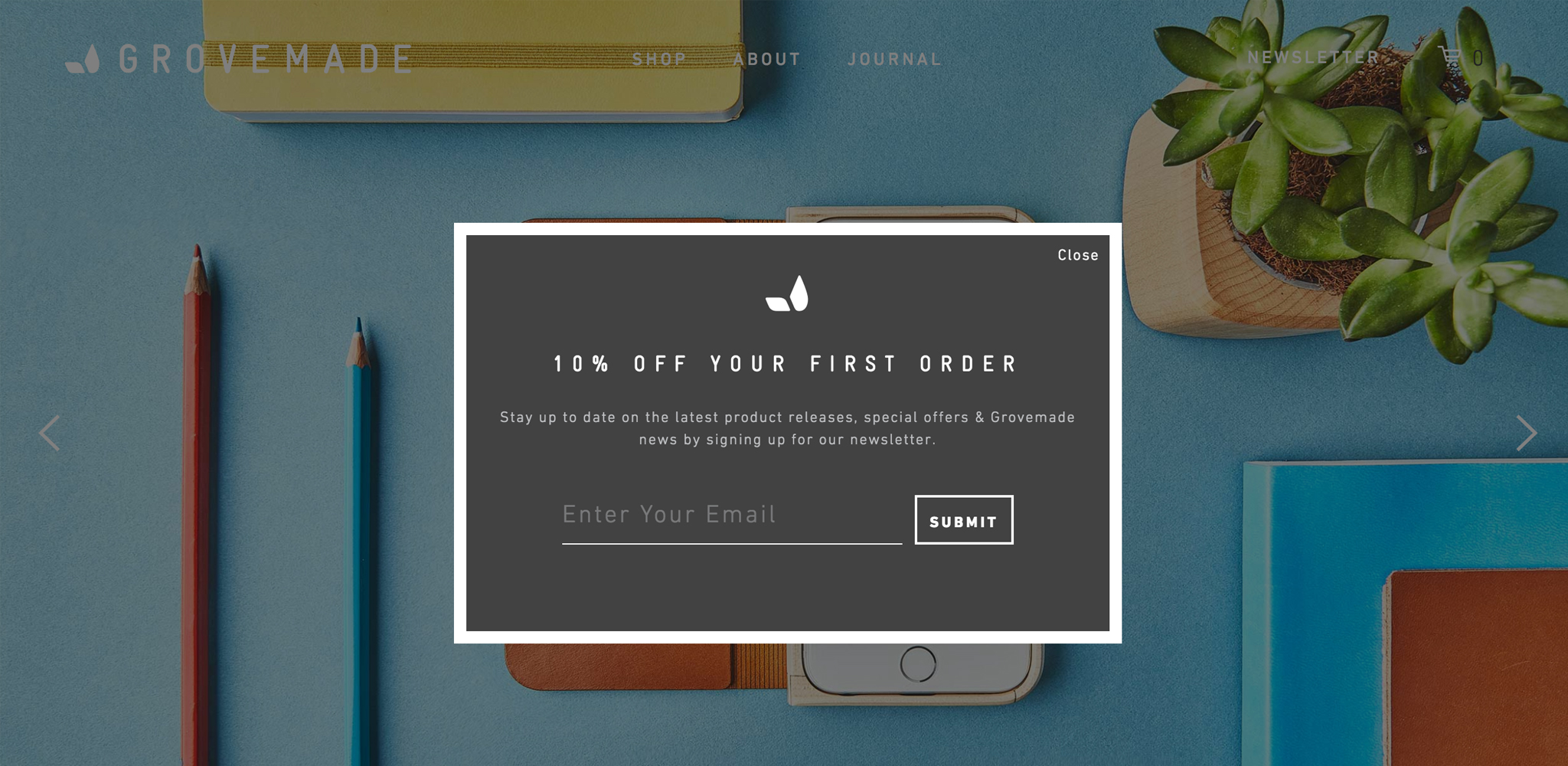 Grovemade's website is beautifully simple and minimal, and they use a pop-up to match. This well-designed screen is styled to blend in well with the overall look of their website, there's a very prominent "close" option, and, as an incentive for signing up, they provide a 10% off deal for joining their mailing list.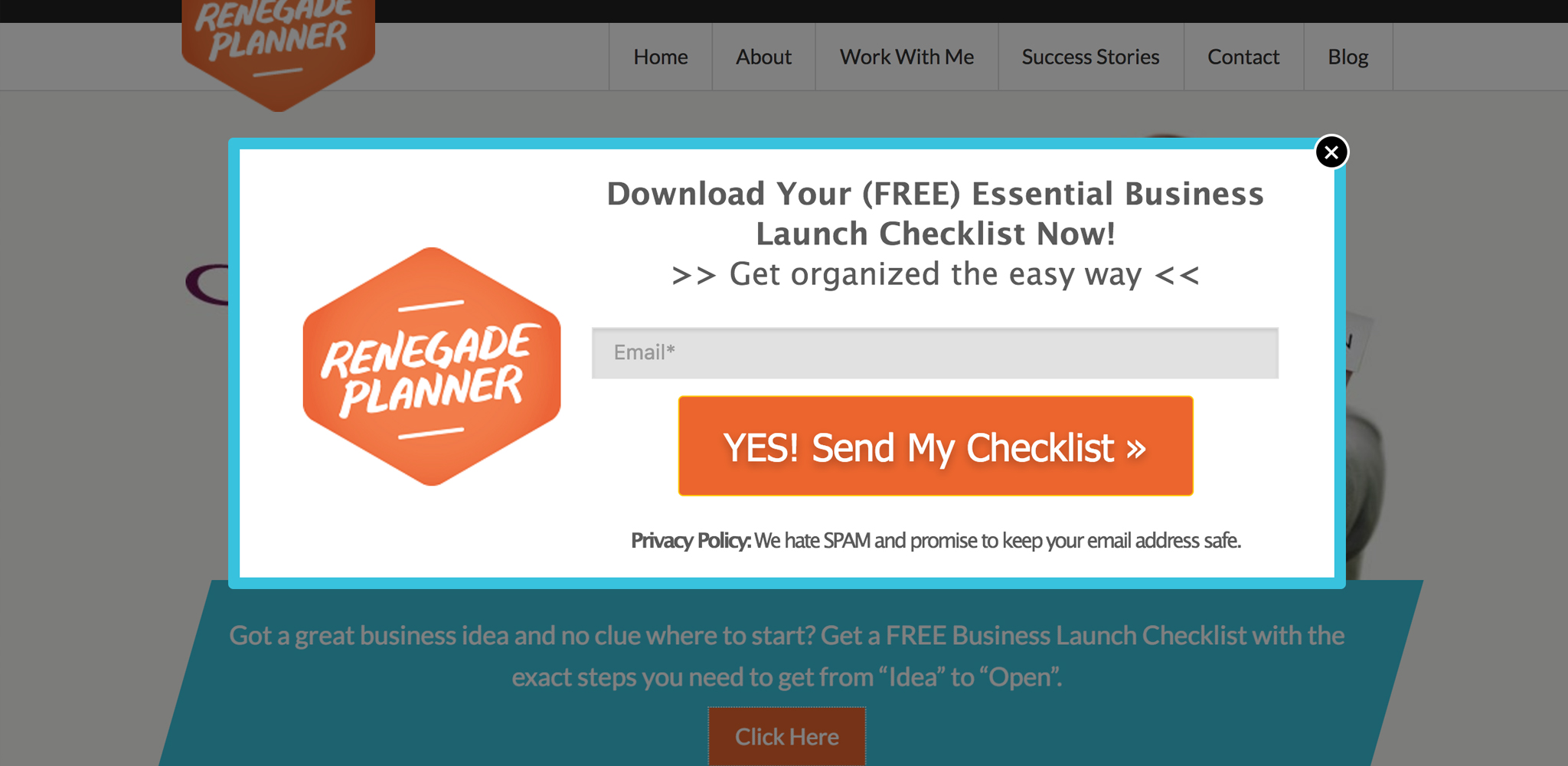 Renegade Planner breaks the mold of traditional pop-up implementation. Instead of simply displaying a pop-up window for every user, you have to first click a banner with some nice lead-in copy before being greeted with a well designed pop-up. The pop-up window on this website presents a very clear call to action and offers a freebie for signing up.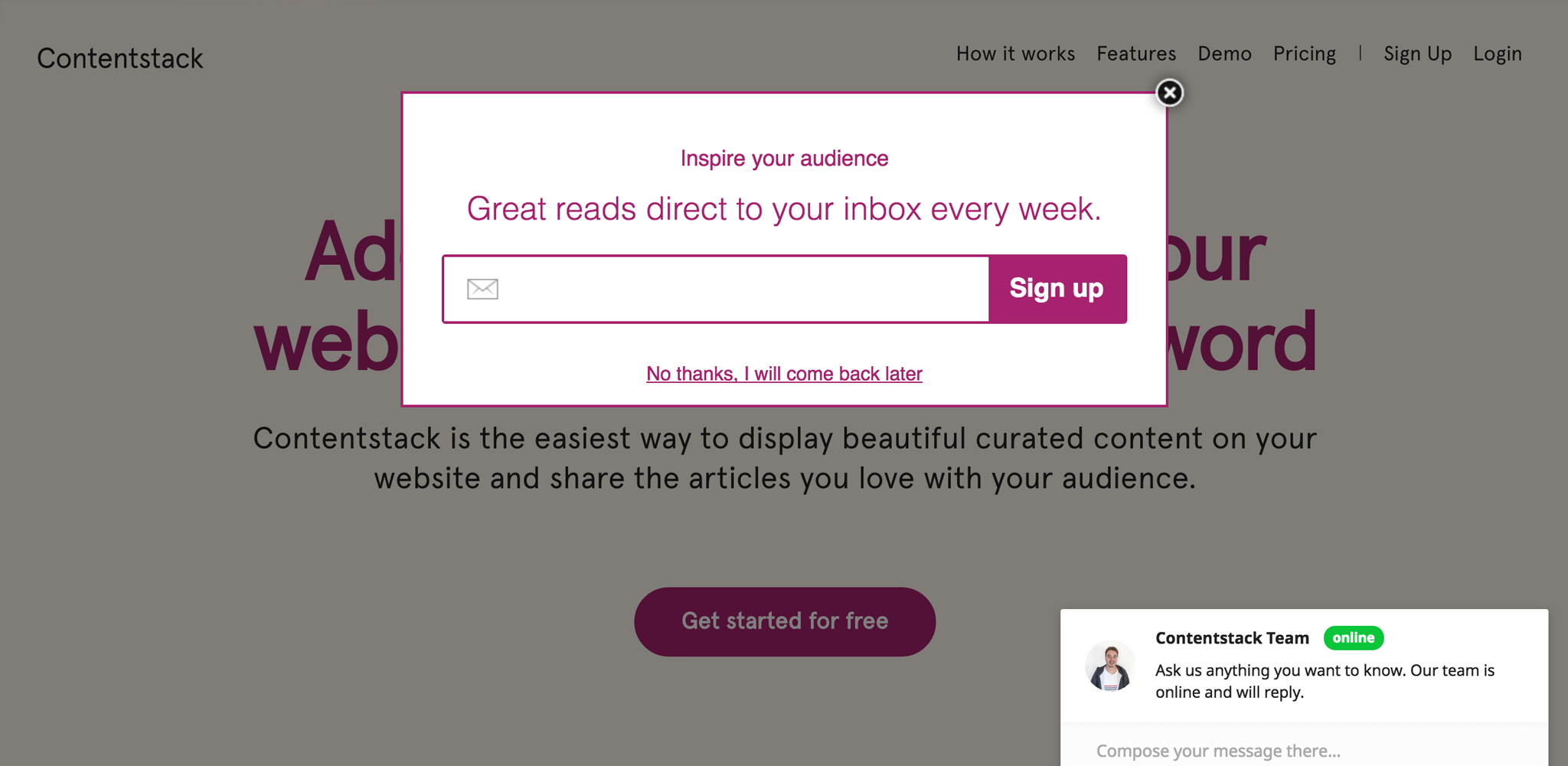 Contentstack's popup is an incredibly simple one that doesn't take up much screen real estate at all. This one has two very clear ways to exit out: either with the "X" in the upper right hand corner, or with a text link at the bottom of the window. There's also no ambiguity surrounding what you're opting in for: they make it clear that you'll receive their weekly newsletter if you enter in your email address.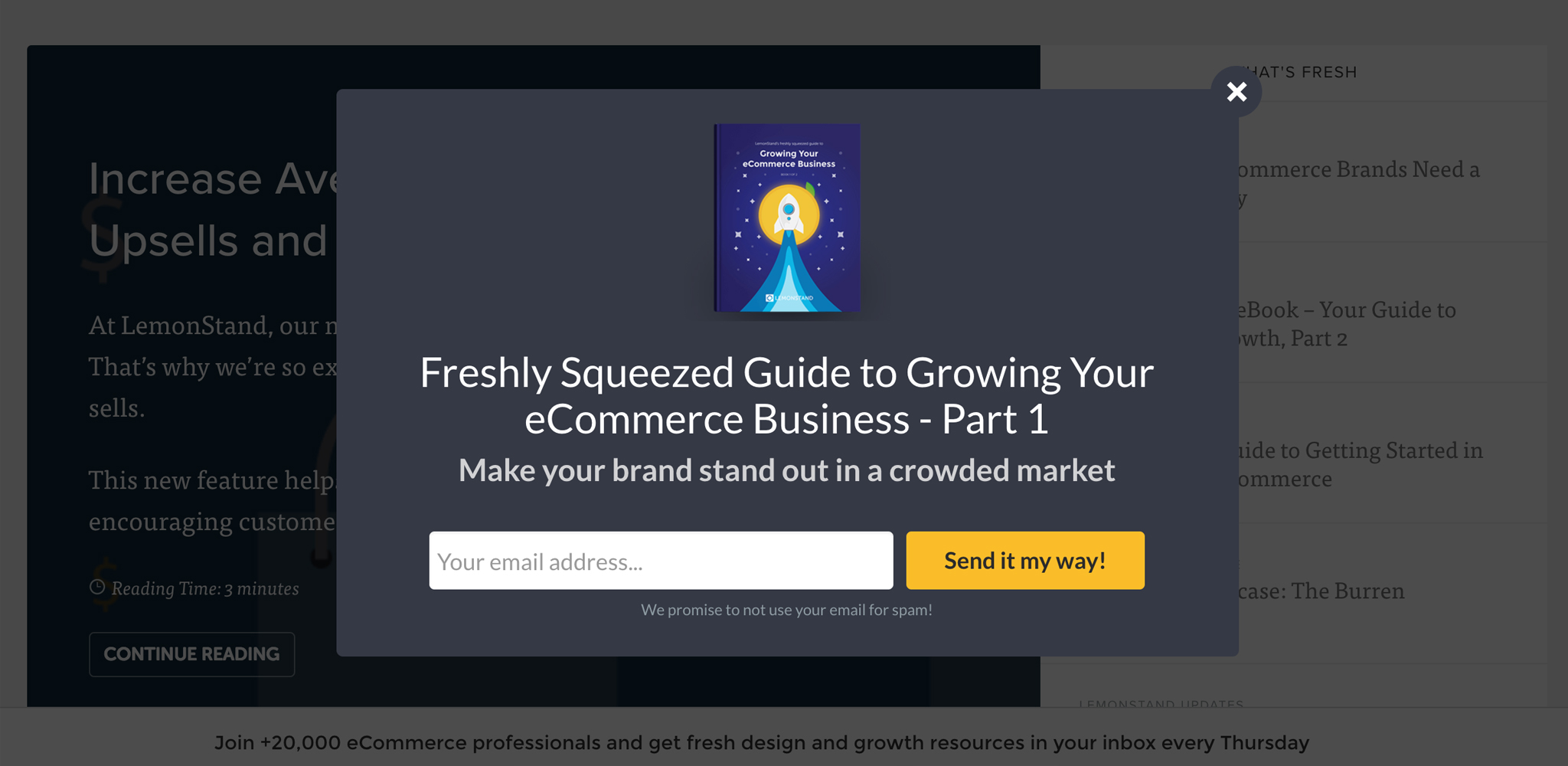 Lemonstand's pop-up is another well designed email opt-in method. The message is very simple and clear, offering a free ebook product in exchange for opting in.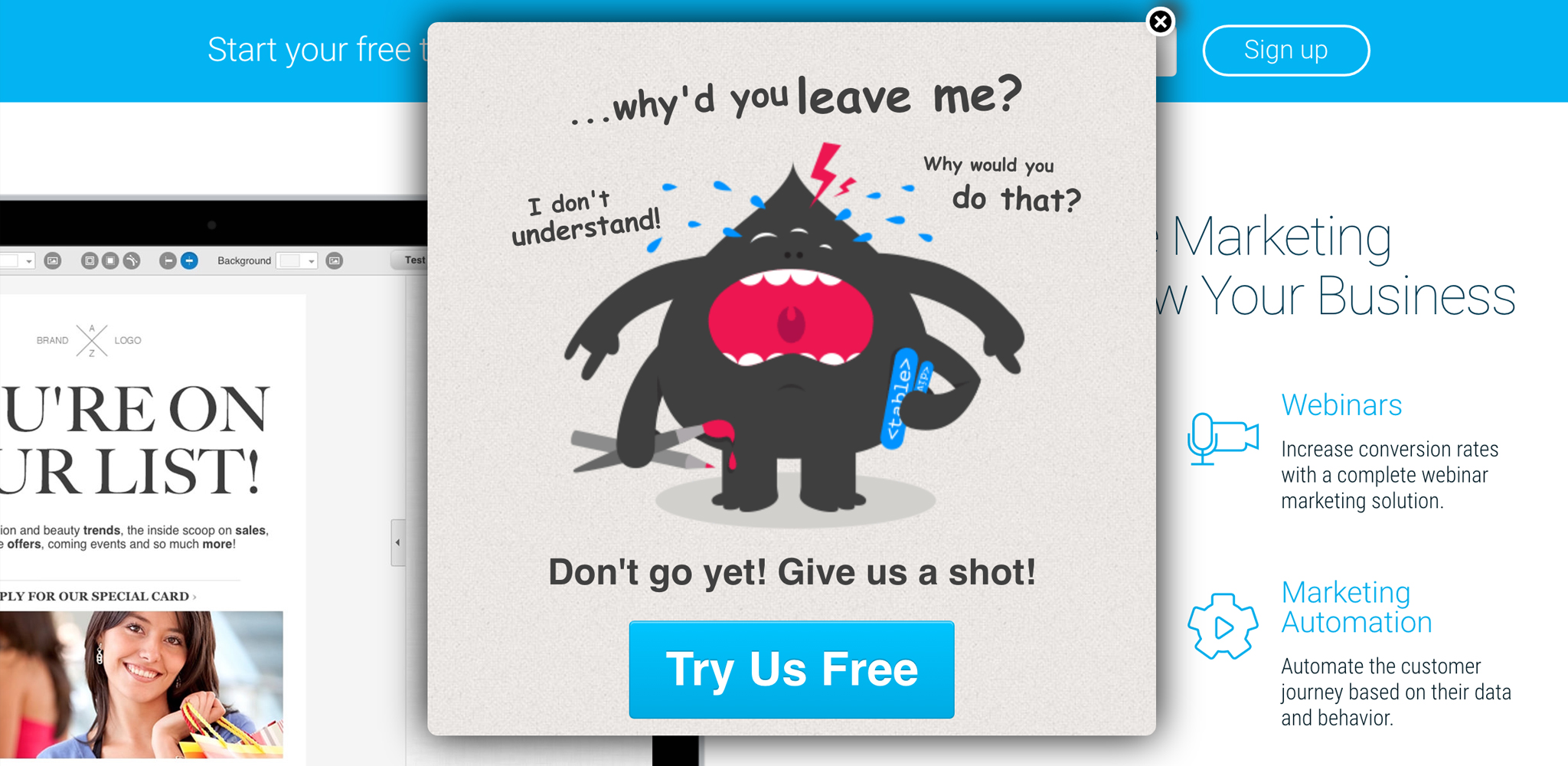 This isn't an opt-in, but instead an interesting exit window example. GetResponse's pop-up appears when you hit the address bar to leave the site. From there, you're presented with an animated character asking why you're leaving the site and giving you an opportunity to try their service for free.
Looking to upgrade your current website with a pop-up? Let me know! I'd love to talk strategy with you.